2020 International Symposium on Industrial Electronics and Applications - INDEL 2020
4-6 November 2020, Banja Luka, Bosnia and Herzegovina
The Symposium is sponsored by IEEE Industry Applications Society, IEEE Power Electronics Society and IEEE Industrial Electronics Society.
Tutorial
Power Electronics, the Essential Pillar of Technology Revolutions
Abstract — Power Electronics is an engineering & scientific discipline that was introduced into practice on beginning of the 20th century. Today, on beginning of the 21st century, Power Electronics is part of our everyday life. We can find it applied everywhere; home appliances, automotive, multimedia, ICT, process industry, heavy industry, transportation, military, space, medical, etc., etc. Whenever we need to control power & energy flow without significant losses, we use power electronics and power converters. It would be very difficult, almost impossible to imagine today's life without Power Electronics. Every segment of our life will be different.
Simple speaking, Power Electronics was and it is the essential pillar of the 3rd and 4th Industrial Revolution. All aspects of the Revolutions, such as Automation, Computing, Advanced Robotics, Autonomous Driving, Industrial Internet of Things, 5G Communication would not be possible without energy and efficient control of power & energy flow, which is only possible with Power Electronics.

What about future technology revolutions and is there place for power electronics in new revolutions?
Do we need a radical change or we could/should continue in the same direction?
Do we need new devices and new materials or synergy between them is a must?
At the end of the day, the key question is; are we at the end of the road and do we need complete change of mindset and change of way we consume (burn) energy?
Content:
Part A (70 min)
Fundamentals of Static Power Conversion (10 min)
History of "Static" Power Conversion (30 min)
2.1 "Middle Age" of Power Conversion
2.2 Modern Power Conversion
Where we are Today? (30 min)
3.1 Industrial Revolutions & Power Electronics
3.2 Applications: Nice to Have
3.3 Applications: Live or Day
3.4 Is there a Dark Side of Power Electronics Technology?
Coffee & Tea Break (15 min)
Part B (80 min)
Power Electronics & Fundamental Science, is there a link? (10 min)
4.1 Nobel Prize and Power Electronics
Where we are going Tomorrow? (60 min)
5.1 Industrial Perspective
5.2 Academic Perspective
5.3 Power Semiconductor Devices
5.4 Passives
5.5 Topologies
5.6 High Level (3D) Integration
5.7 Low & High Level Control
Discussion (10min)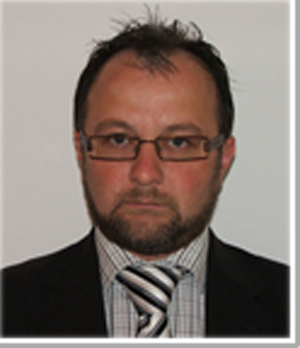 Univ. Prof. Dr. Petar J. Grbović
University Professor, Innsbruck Power Electronics Lab. (i-PEL)
University of Innsbruck, Innsbruck, Austria
Scientific Committee Member,
Center of Power Electronics and Drives (c-PED)
Roma TRE University, Rome, Italy
Dr. Petar J. Grbović received the Dipl. Ing. (B. Sc.) and the Magister (M.Sc.) degrees from the School of Electrical Engineering, University of Belgrade, Serbia, in 1999 and 2005, and the Doctor (Ph.D) degree from the Laboratoire 'Électrotechnique et d'Électronique de Puissance de Lille, l'Ecole Centrale de Lille, France in 2010.
From March 1999 to February 2003, he was an R/D Engineer with RDA Co, Belgrade. From November 2000 to June 2001, he was a Consulting Engineer with CESET Italy (a division of Emerson Appliance Motors Europe). From March 2003 to April 2005, he was with the R&D Department, PDL Electronics, Ltd., Napier, New Zealand. Since April 2005 until July 2010 he was working with Schneider Toshiba Inverter Europe, Pacy-Sur-Eure, France, as Power Electronics Group Expert. Since September 2010 until August 2011 he was with General Electric Global Research, Munich, Germany. Since September 2011 he is with HUAWEI Technologies, Europe Energy Competence Centre in Munich/Nuremberg, Germany, where he works as a Senior Expert in the area of power electronics and power conversion. Since 2016 he is a scientific member of Centre of Power Electronics and Drives, C-PED Lab., Roma TRE University, Italy. From November 1st 2018 he will be appointed as Full (University) Professor at Innsbruck Power Electronics Laboratory (i-PEL), the University of Innsbruck, Austria.
The focus of his research is on application of advanced energy storage devices, active gate driving for high power IGBTs and JFET SiC, power converter topologies, advanced power semiconductor devices and control of power converters and semiconductor switches.
Dr. Grbović published over 60 IEEE conference/journal papers, 16 IEEE tutorials and a book "Ultra-capacitors in power Conversion Systems: Analysis, Modelling and Design in Theory and Practice". He has 17 patents granted and 9 patent application pending.